Christ
Tabernacle Missionary Baptist
Church of Austin
Christ Tabernacle
Missionary Baptist Church
A Church of Love,Hope and Faith!
Christ "T" as it is affectionately known, has been a fixture on the west side of Chicago for over 45 years. At its height the congregation boosted over 5,000 members and most lived in the Austin Community. Generations of families have been raised at Christ "T." We have seen babies grow up and go off to college, return get married and then have their babies blessed.
​
We were taught how to love each other as God loves us… unconditionally. Although some families have moved on we are all still one big family.
Relationships lie at the heart of life together as a congregation. Cultivating and strengthening our connections to God, to one another and to our neighbors near and far through the love and grace that Christ continues to pour into our lives is what we are all about.
Christ Tabernacle Missionary Baptist

Church of

Austin
Combined choir
​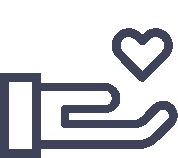 "Every man according as he purposeth in his heart,

so let him give;

not grudgingly, or of necessity: for God loveth a cheerful giver."